To upload audio to your page the first step is creating your media page.
Whether they are sermons, audio blogs or original music you can set up a page using the Media Download page type as shown below.

Once you have added the page scroll down and click on Media Management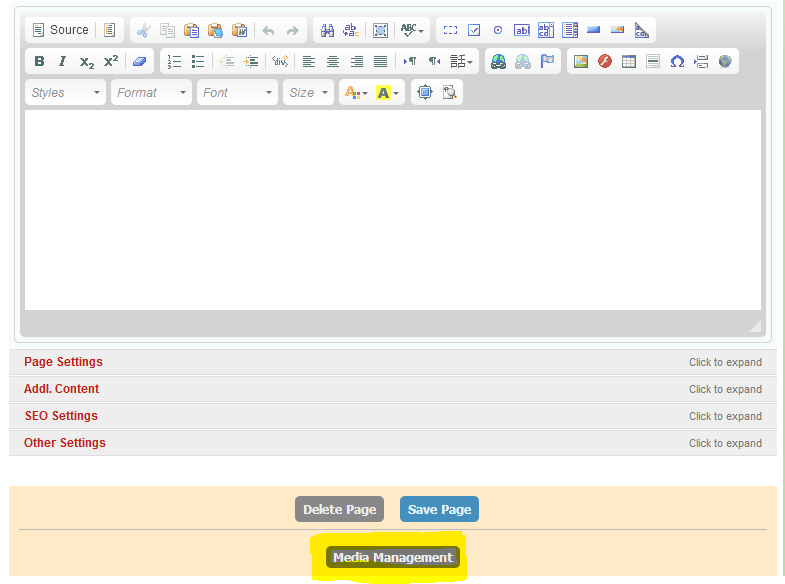 Now you are in the Media Download section. Click Add New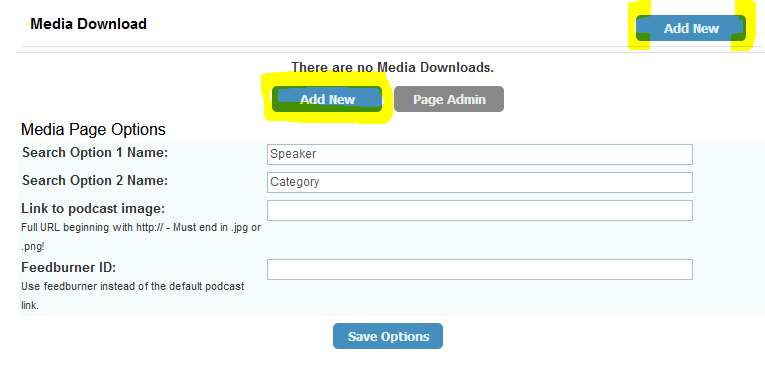 In the Add Media section fill out the relevant information.
Under File Details click on Browse or Choose File to select the MP3 or listed accepted file types from your computer. Click the blue Save button at the bottom of the page.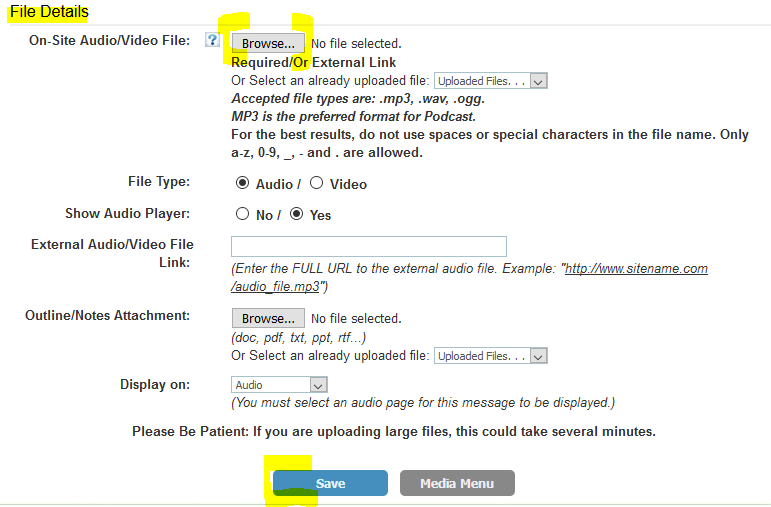 Upon saving you should now be back at the Media Download section. You will notice the most current Media Download at the top of the page. It will look like this:

On the live page it will look like this: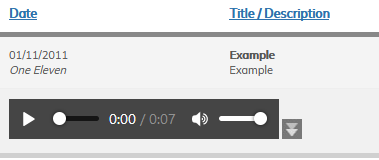 For further information or assistance email support@oneelevendigital.com