If you'd like to embed the video onto a page
Go to the YouTube video you want to embed.

Under the video, click SHARE .
Click Embed.

From the box that appears, copy the HTML code.

Paste the code into your blog or website HTML.
Then go to the page in the administration portion of your website and click on the Source button in your tool and paste the code there.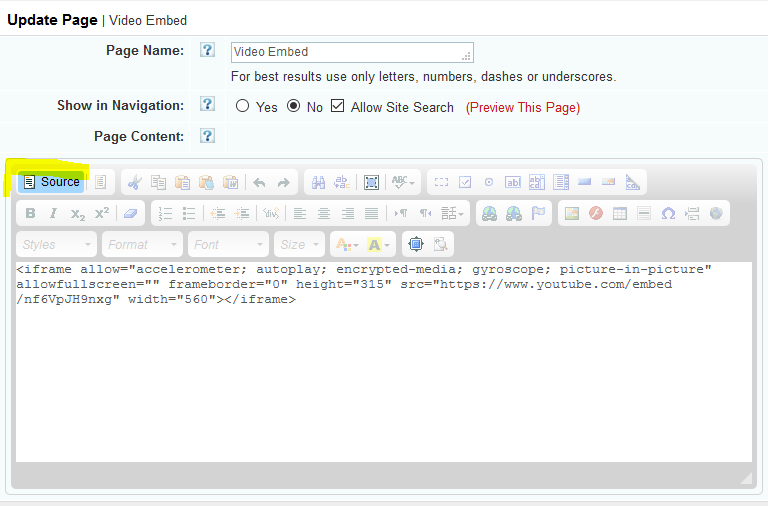 Upon clicking source again you will see an iFrame of the video which is normal. Click the blue save button and then preview the page live to ensure that it worked properly.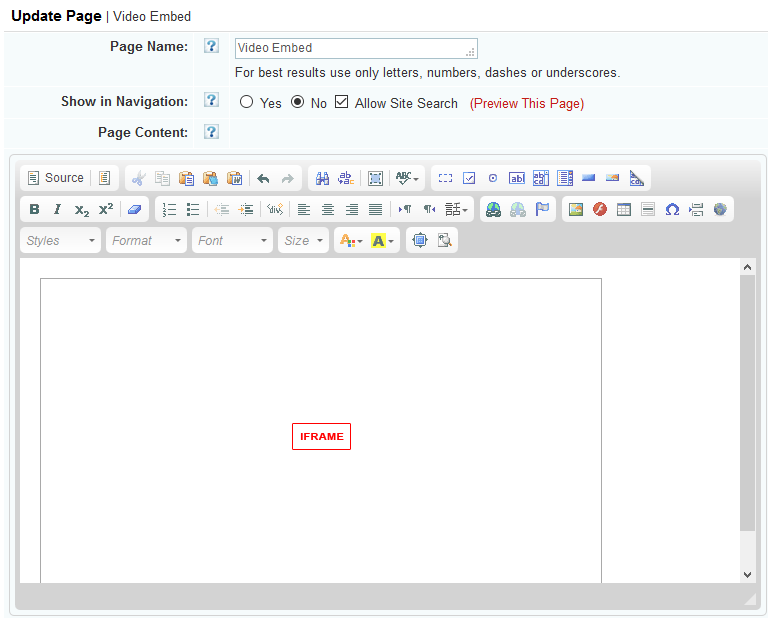 For further assistance email Support@oneelevendigital.com