Need to add or delete an email account in cPanel? Or change a password?
It's easy to do on your own!
First, you'll need to log in to your account's cPanel. Refer to this article for instructions on how to do so:
https://support.oneelevendigital.com/hc/en-us/articles/360038800311-How-to-log-into-cPanel
Once you have logged in scroll down to the email section and click on Email Accounts.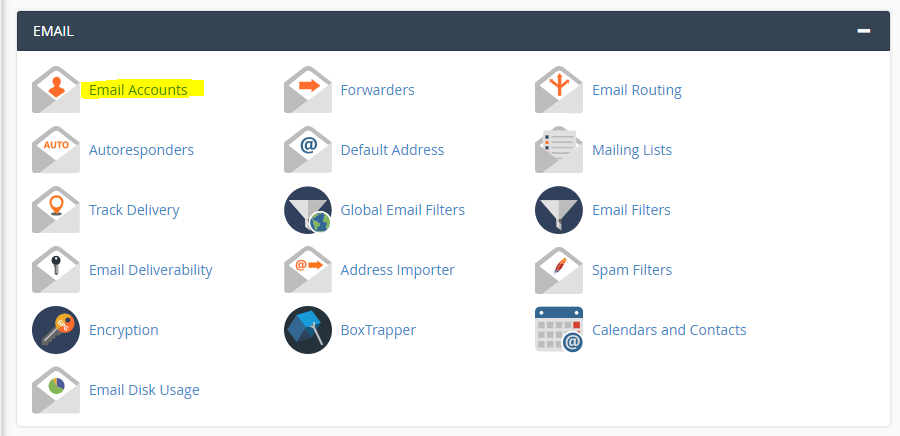 To create an Email Account
From here click on the blue Create button

In the next section enter the username and password for the new account and click on the blue Create button at the bottom of the page.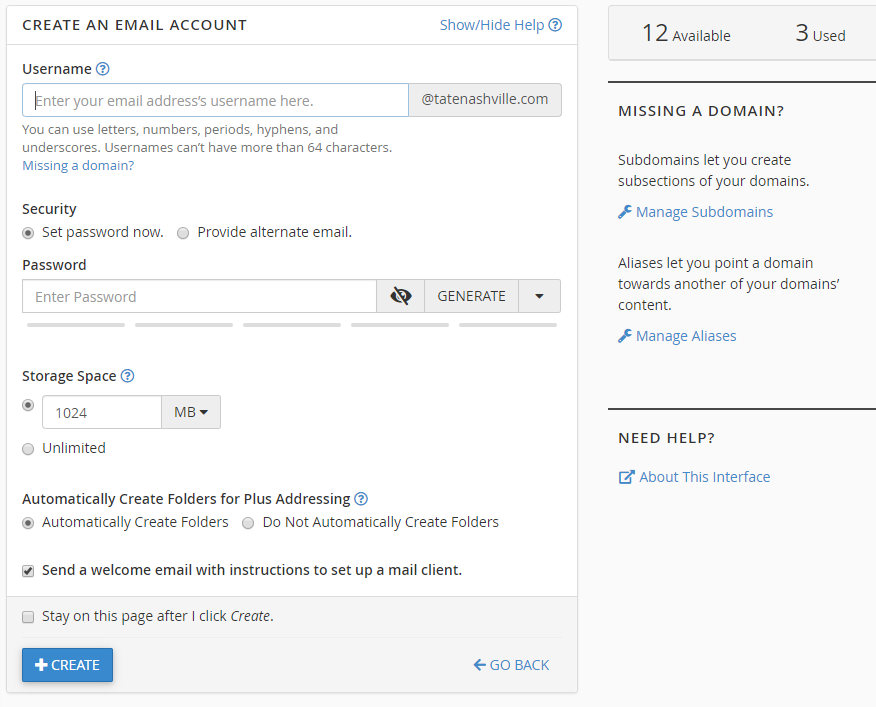 Once you have created the account you will see it in your list of email accounts. To manage this account click on the Manage button.

For the correct settings to set you new account up on an email client like Outlook or another device please refer to our Help Center article on setting up your mail client here. Or use the following settings in your mail client.

To delete an Email Account
Looking at your email accounts, find the one you want to delete and hit the "Manage" button on the right.

Then, scroll all the way to the bottom and click "Delete Email Account"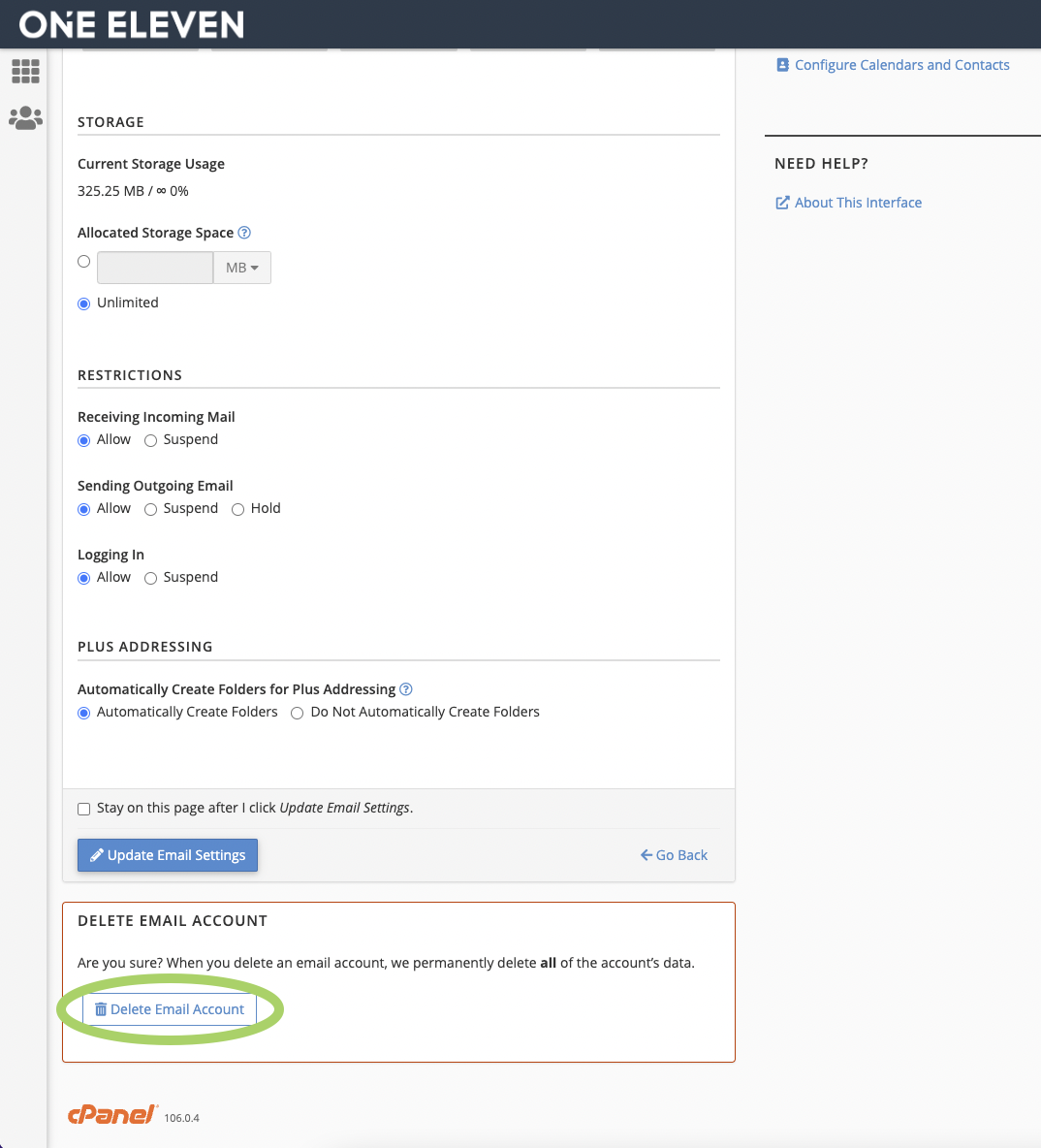 For further assistance email support@oneelevendigital.com